Who We Are...
"Leading The Competition Through Satisfied Customers"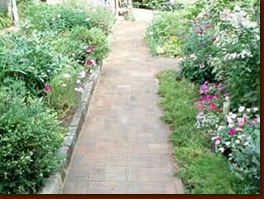 Thank you for considering Brown Landscape Management for your landscaping needs. Let us take a moment to introduce you to the services our company provides.
Brown Landscape Management, is a privately owned company located in Walpole, MA. We are proudly entering our 11th year now as one of New England's premier Landscape Management Companies.
As a reputable name in the industry, we strive to perform quality services with a responsible, talented staff who take pride in their work. In a rapidly growing industry, we are continually learning new techniques, both in field operations and at the administrative levels.
Our Landscape Maintenance Division specializes in complete grounds maintenance. We provide service on a weekly basis for customers in single family, multi family, and numerous types of commercial facilities.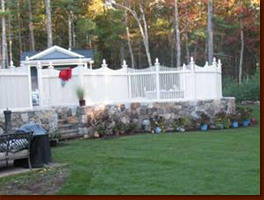 Our Landscape Construction Division designs and installs a variety of landscape construction projects. These projects range in complexity from a simple planting installation or lawn renovation, to a complete custom landscape design and installation.
Brown Landscape Management also provides snow and ice management services in the winter months. Snow plowing, sand/salting and snow removal services are provided to commercial locations, multi-unit condominiums, and various residential neighborhoods.
We pride ourselves on quality workmanship, reliable and consistent service, and superior dependability. We look forward to a long working relationship with all of our clients.