"Leading The Competition Through Satisfied Customers"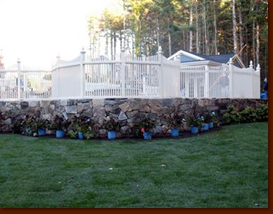 Brown Landscape Management is a full service landscape installation and property maintenance company serving the Greater Boston and surrounding areas. We are one of the most established and professional landscaping, snow removal and exterior maintenance contractors in the New England Area.
We use the latest technologies to reduce cost and increase our efficiency which lowers the bottom line cost for our customers. For years, we have expertly serviced our customers with a consistent level of performance that is rivaled by none. We take great pride in our reputation and maintain the utmost in quality and customer service in all aspects of our company. Our philosophy is to build lasting relationships with our customers. We invite you to take a look at all that we have to offer.